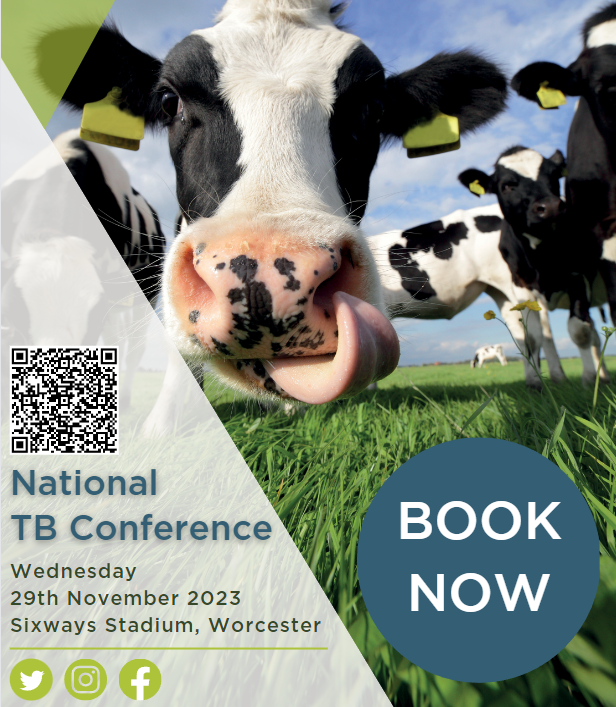 Tickets now on sale.
View the conference agenda here.
The TB Advisory Service is proud to be hosting the second national TB conference. This is a unique opportunity to bring together all those involved in TB control ensuring a collaborative approach. The conference aims to reflect on the past 10 years of the TB Eradication Scheme for England, look forward to what the next 15 years may bring and question 'Is TB freedom really a possibility by 2038?
Click here to book now.